Die CD kann auch im Atelier für 12,- Euro gekauft werden.

Tel: 08025-28 12 46

STEFAN AMBS - WIND IN THE FIELDS
10 PEACES OF INSTRUMENTAL ACOUSTIC MUSIC
The Instruments: Guitar, Mandola, Mandolin, Violin, Flute, Recorder, Accordion, Percussion
Album listen and download:

Spotify, Google Play, usw.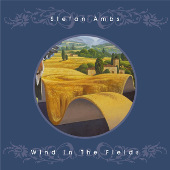 All titles composed by Stefan Ambs.
All instruments played by Stefan Ambs.
Wind in the Fields (demo)
La Piazza (demo)
Il Mare (demo)
Summernightbreeze (demo)